---
Czas czytania:
2
minut
Russian technology is always the same – some things are copied from the Western Europe, other spied on Americans, then reflected on, reworked, simplified and manufactured in Russian style. That was the origin of a biplane Polikarpov Po-2 (so-called Kukuruznik) and a military vehicle GAZ-67 (Gazik). In the same way GAZelle is a Russian equivalent of 1990s Ford Transit. It looks like Transit, drives like Żuk (popular Polish light truck), can repaired in a barn, and you can find it in every corner of Russia.
Primarily, GAZelles serve as so-called marshrutkas (small buses that connect remote corners of the country with large cities). White marshrutkas ride on the bumpy roads of Asia and in the center of Moscow, through the dry steppes of the South and on the wet roads of Karelia. In short: GAZelles are everywhere. If the white GAZelles had suddenly dissapered, workers would not be able to reach their factories, children – their school, officials – their offices, and the stores would run out of bread. Russia would stop. No sanctions would be necessary. The whole empire would be on its knees.
Late at night I came on a train to Irkutsk. I was picked up at the train station by Sasha, a Russian off-roader, who I had met thanks to our mutual friends, a car service owner and really good-hearted person. Sasha promised me to lend me his GAZelle so I could freely explore the western part of the Baikal coast.
It's a middle of the night, -15C and snowing. I'm in Irkutsk (!).
Up to this point I have never driven a GAZelle and this car has obviously seen better days long time ago. To turn the first gear, first you have to turn on the second one. To turn back, first you gave to turn the third gear. You want to open the door? Not so fast! It requires a special procedure. Press the door with the shoulder, turn the key left, the right, then tug the handle vigorously. And here we go. There are many tricks like this.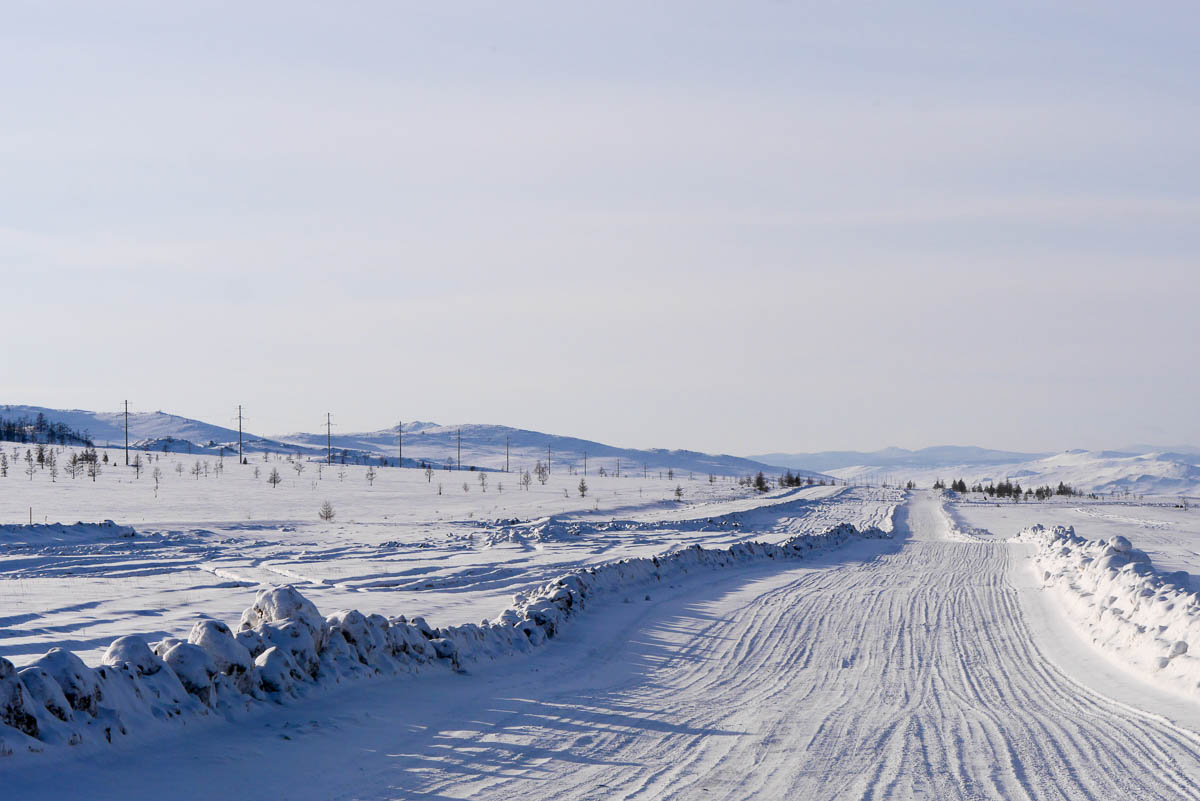 Rear drive, twin tires, no power steering.
And my friend encourages me:
"Get behind the wheel. If you want to go further tomorrow, than today you have to drive us to a dacha."
I understand this guy perfectly well. He sees a fellow from Poland for the first time in his life, so he wants to see if I can move this vehicle from the train station. After driving a dozen kilometers on an icy road, Sasha says:
"You are a molodietz (hero)! You can go!"
I am the God of Automotive!
---
You may also like